Greetings: Bhutanese people may shake hands with a foreigner when offered one. However, like in many Asian cultures, Bhutanese bow their heads/backs instead of shaking their hands as a way to greet. A common phrase to use is "Kuzuzangpo-la" "la" is usually used when greeting people who are older to you or if they are higher in rank. However, it can also be used while talking with respect to anyone. Kuzuzangpola directly translates to "good health", so it is like saying "wishing you good health" to people you greet.
A white ceremonial scarf (Khadar) is also offered to guests coming to Bhutan for the first time. People usually offer Khadars during various ceremonies & occasions (Welcomes, goodbyes, weddings, promotions, funerals, etc) as a way to wish well and as a way to offer condolences.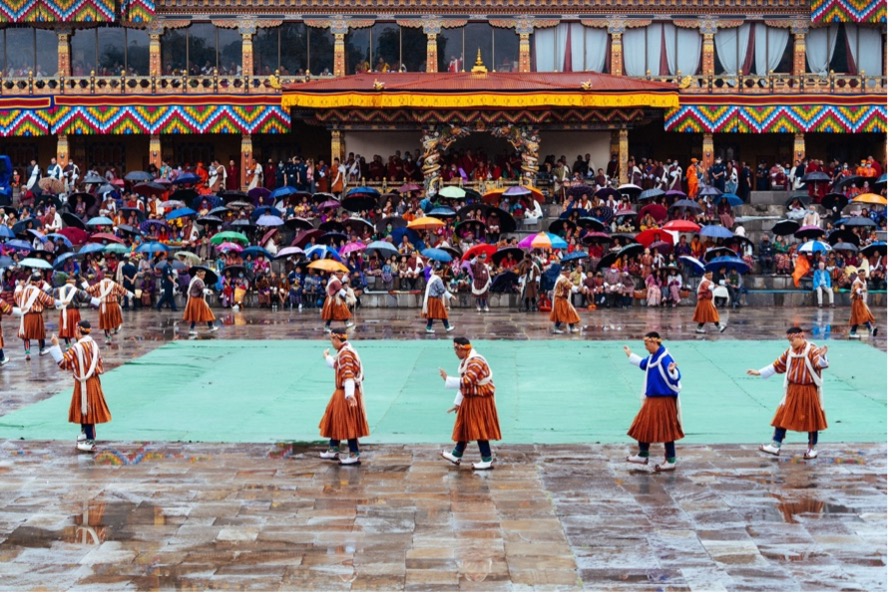 Hands for food: Bhutanese people love eating with their hands and it is in fact, a part of culture. The use of silverware during meals is seen as a part of culture that's imported. But don't worry, this doesn't mean forks and spoons aren't available, just be prepared to watch people eat with their hands (weird?). People usually wait for everyone to be served before starting to eat. Also, an average Bhutanese will wait for people with seniority (in terms of ranks or age) to start eating before they do. You'll most likely see people gesturing to each other to go first in a queue for meals, because it is considered respectful to do so. If you go as a guest to someone's house and decline food/water, the host will most likely continue to offer you until you decline a couple of times because Bhutanese consider it polite to decline a few times before accepting anything.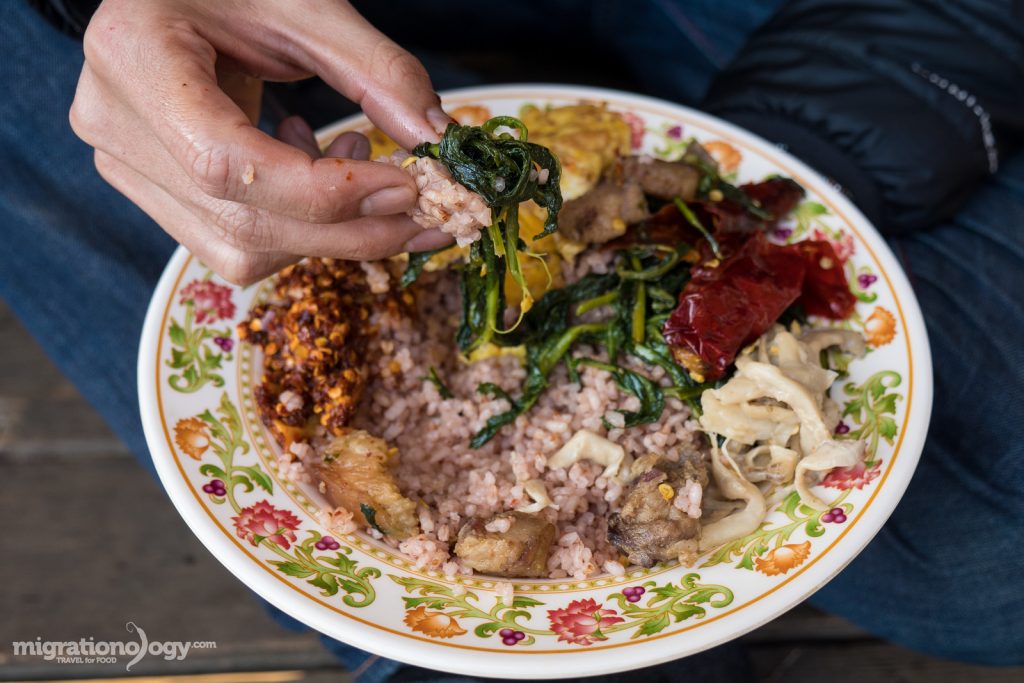 (Tip: if you are visiting someone's house for the first time don't go empty handed, many believe it to be a bad omen and some just find it disrespectful!)
Food Habits: An average foreigner may find Bhutanese food too spicy to eat, while eating at restaurants make sure you clarify the level of spice or just ask for a less spicy version. The national food, which people eat on a regular basis, is known as ema datsi: Ema means chili and datsi is a locally produced cheese. So, it is literally just cheese and chilli!
Majority of the Bhutanese population do not suffer from severe food allergy, so remember to clearly and specifically state all your allergens before you eat. Always carry EpiPens, allergy medications, and any other prescribed medicines with you, just in case of an emergency.

Sim cards: Tourists can get their sim cards from the airport or from a local Bmobile or Tashicell (Network carrier) outlet.
Medical Assistance: Hospitals in Bhutan are equipped with a limited number of medical doctors, personnel, and medical equipment. Therefore, visitors are advised to bring their own prescription and other medication with them, as supplies in the country may vary.
Emergency contact numbers:
Police: 113
Ambulance: 112